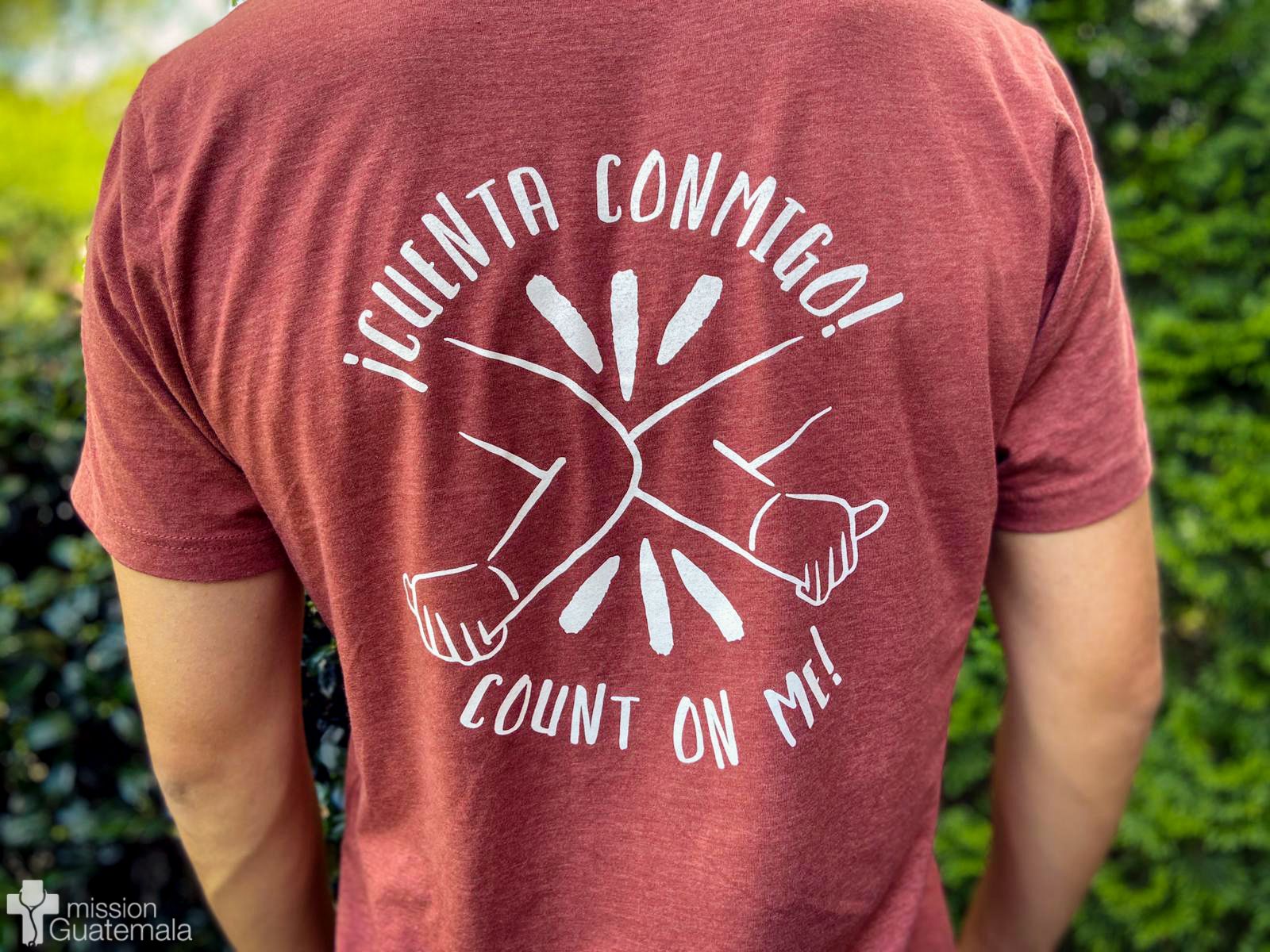 A limited amount of these awesome t-shirts are still available!
When you join our "¡Cuenta Conmigo!" (Count on Me!) team with a recurring monthly gift of any amount, we'll send you this shirt as a way to say thank you for your support! Limited sizes and numbers are available, and will only be available until they run out.
Why is the "¡Cuenta Conmigo!" team so important? During this time when we are unable to host teams, steady, recurring monthly income is more important than ever for Mission Guatemala. Being able to count on supporters like you is critical to the work we do, and provides us with the resources necessary to continue to serve and support the communities and families who count on us here in Guatemala.
With your recurring gift of ANY amount, you'll make a huge impact and help Mission Guatemala weather this storm.
Can we count on you?
Learn more and sign up today at missionguatemala.com/countonme!