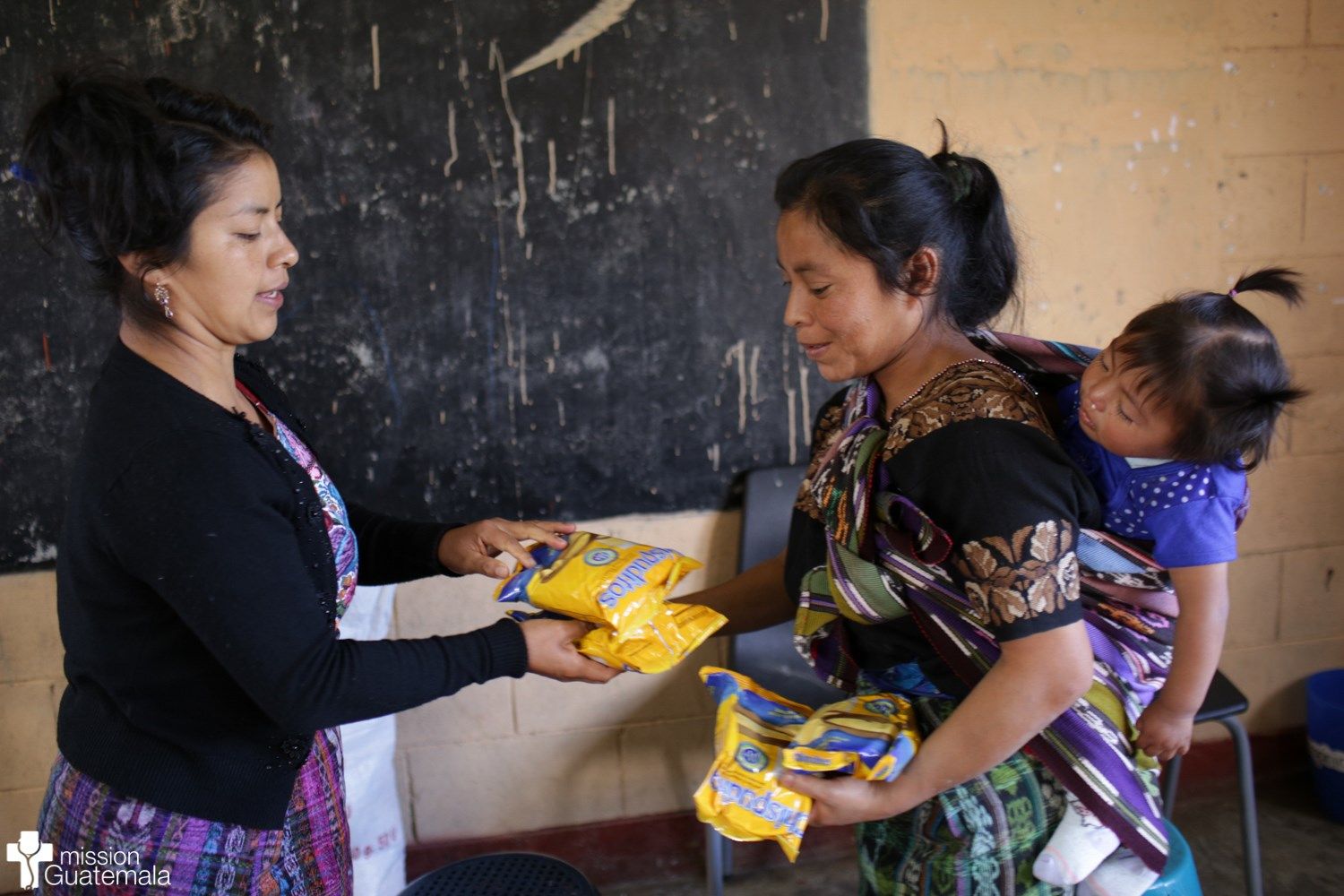 As our 10th Anniversary celebration continues this month, we highlight Mission Guatemala's nutrition programs, which is another of our core program areas!
Consistently, year after year, Guatemala has had one of the highest rates in the world for chronic childhood malnutrition, which is visible as stunting or low height-for-age, with 47% of children suffering from a consistent lack of a balanced daily diet. In rural areas, the often underserved and under-resourced indigenous Mayan communities can experience chronic childhood malnutrition reaching as high as 70%!
Due to this clear and pressing need, from Mission Guatemala's very beginning, partnering with the communities that we serve to help provide nutritional support to children has been an integral part of our vision and focus! Since Mission Guatemala's first nutrition program was established in the community of Nueva Esperanza in the Spring of 2011, over 383,000 hearty and healthy meals have been served through our nutrition initiatives in community public elementary schools. In addition, more than 200 children between 6 months and 6 years of age have received daily nutritional support through our "Niños Chispudos" (Kids With A Spark) program.
During the the past decade, our nutritional initiatives have included full-time school nutrition programs in the communities of Nueva Esperanza, Pacamán, Xepec, Choquec and the Kikoten School in San Andrés, as well as weekly and bi-weekly lunches served in a number of community public elementary schools as part of our "Como Saludable" (I Eat Healthy) program.
In 2015, in order to provide early nutritional support during the period of critical development and growth that occurs within the first 3 to 5 years of a child's life, we established our "Niños Chispudos" (Kids With A Spark) program, utilizing the Chispuditos® nutritional supplement developed by the Mathile Institute in Dayton, Ohio. In the communities where we administer this program, it is open to all children aged 6 months to 6 years old, and provides a daily supply of the Chispudos nutritional supplement, as well as free medical care for the children in the program at the Mission Guatemala clinic. In addition, any young children suffering from malnutrition who are treated in our clinic are referred by the doctor to the "Niños Chispudos" program.
In recent years, the Guatemalan Ministry of Education has increased funding for a government nutrition program with the stated goal of ensuring that all students in Guatemalan schools receive a daily mid-morning snack. Because of the impact that this expanded nutritional support by the government has had on Mission Guatemala's programs—and even more so now that all learning is happening remotely since schools have been closed due to the COVID-19 pandemic—we now have the opportunity to dig even deeper in determining how we can best continue to serve going forward and to look for ways that we can have an even greater impact within the communities.
It is because of YOU that we are able to "do all the good we can" in providing nutrition initiatives in Guatemala! To see how you can be a part of the work we do, please visit missionguatemala.com/tenyears!
To see pictures from the past ten years, click here!
#doallthegoodyoucan #MG10