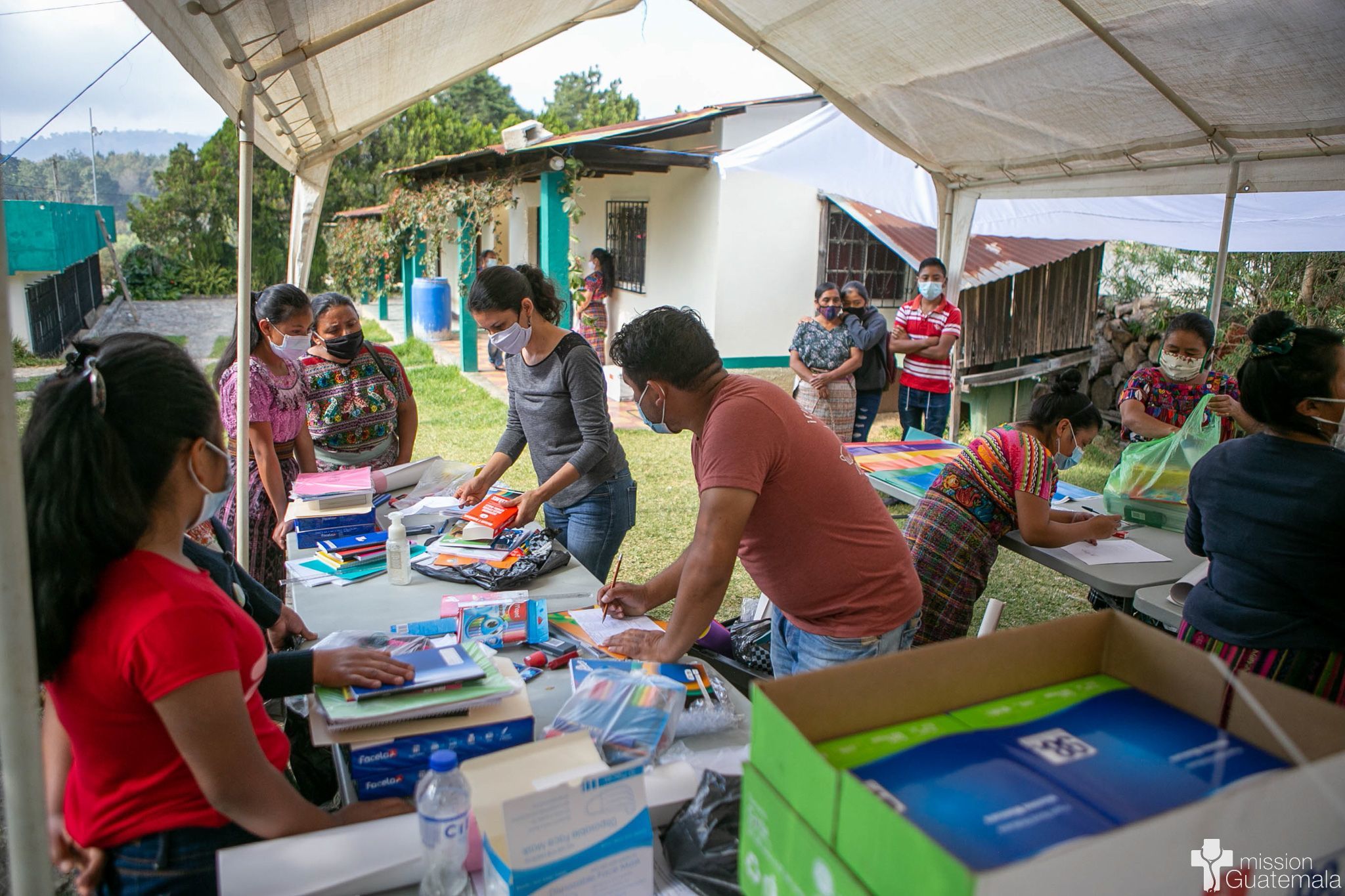 The start of a new school year is exciting for students! And, to help the students in the "Becas Con Misión" (Scholarships with a Mission) program begin the new year well, we are excited to provide school supplies as part of these students' scholarships!
While the school supplies that each student needs depends on their level of study and the school they attend, they generally include textbooks, notebooks, calculators, pens, paper, geometry sets, paints, dictionaries, and much more. This year, Mission Guatemala also provided each student with a pack of surgical masks! 
Students and their families came to the clinic property in San Andres to collect their supplies over the period of several days to allow for social distancing and to ensure that everyone could be as safe as possible.
Your support can have an impact on the "Becas Con Misión" scholarship students, as well as their families and communities! With a donation of $25 a month for middle school students or $50 a month for high school students, you can help empower these amazing students to reach their educational goals!
Click here to make an impact today!
To see more photos, click here.