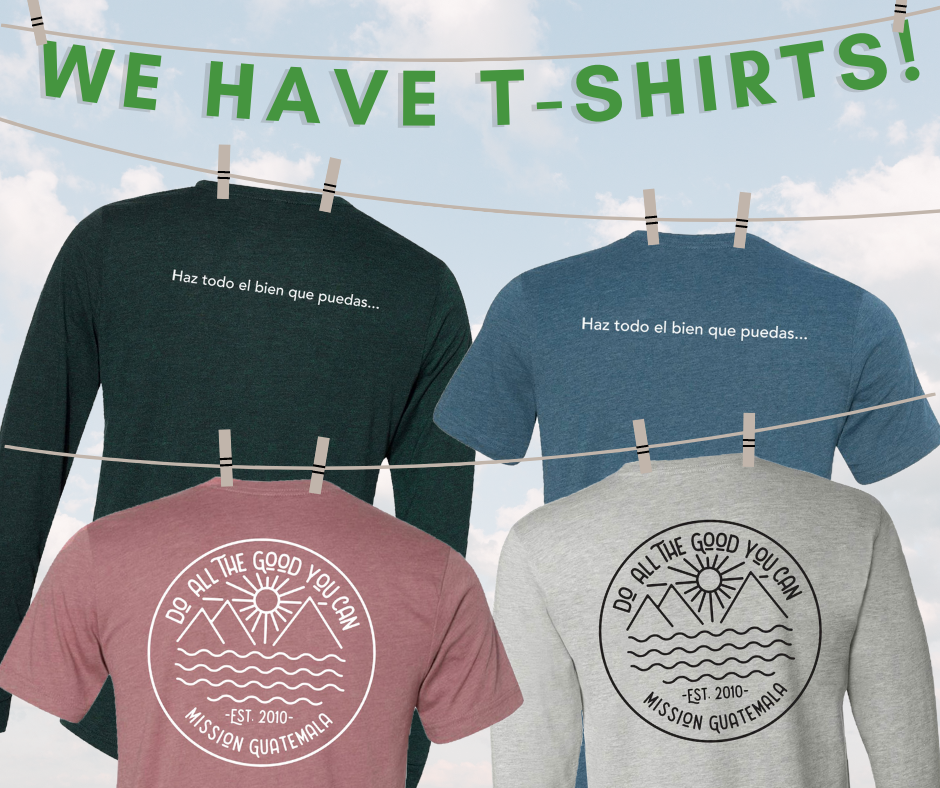 Our Mission Guatemala T-shirts are now available for order online!
In the past, only those teams serving with us here in Guatemala have had the opportunity to take our t-shirts home with them. But now, during this time that we're unable to host teams due to the pandemic, we're shipping them to you!
Click here to order your Mission Guatemala T-shirt today!