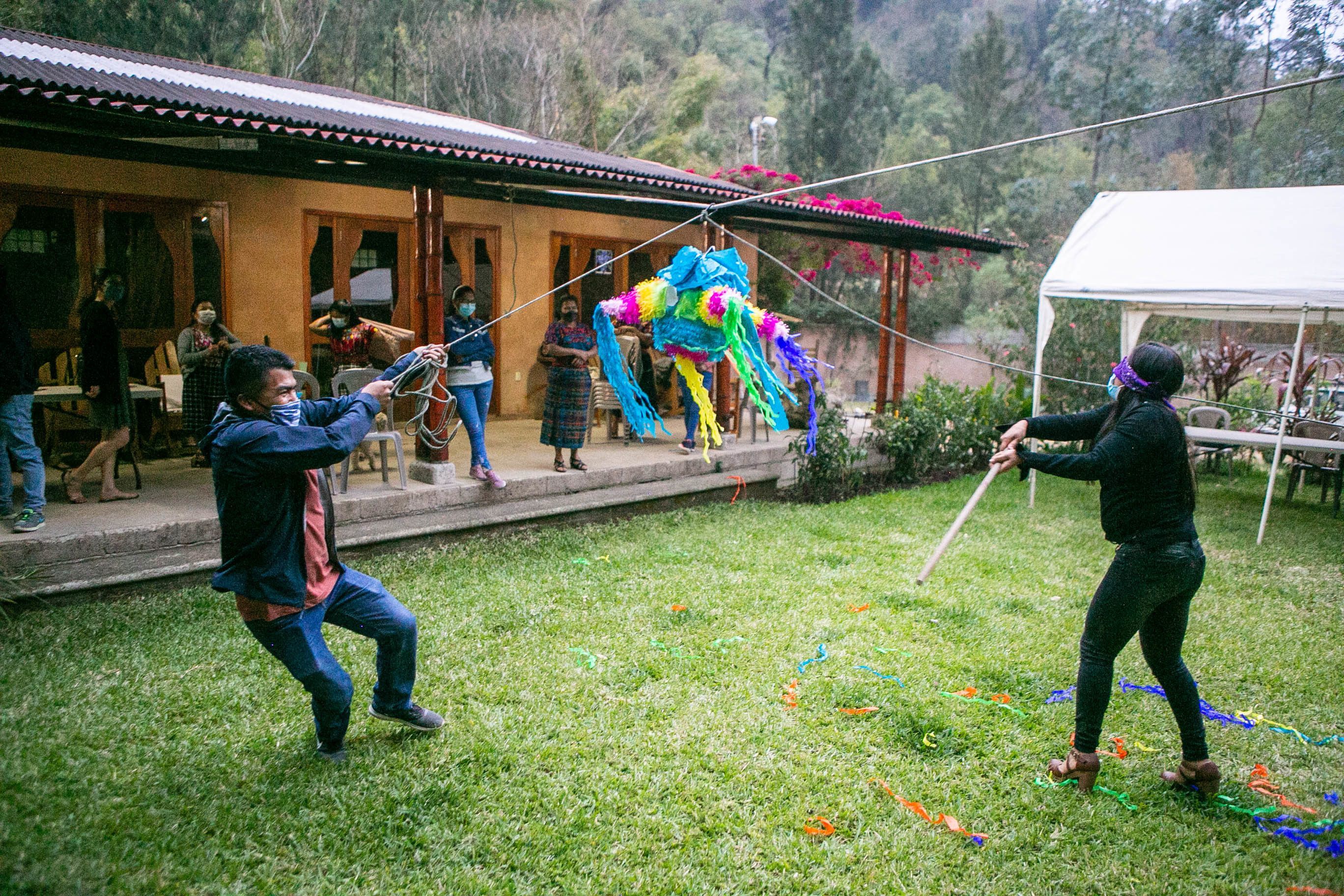 We are always thankful for any opportunity when we can enjoy time together as a staff team, even as over the past year it has been necessary to limit such moments for the protection and safety of our team. 
Last month, we gathered our full staff together outdoors at the River House—with our 3 stateside staff members present via Zoom—to have lunch, share a devotional and to provide the staff with new information as well as general updates. This was actually only the second time our entire staff has been together since the pandemic began!
And to finish off the afternoon, the staff enjoyed a traditional activity of many family gatherings in Guatemala—the breaking of a piñata! It was a time of great fun, and a wonderful end to the day, with lots of candy for each person to take home!
We are grateful for each member of Mission Guatemala's staff, whose hard work and dedication helps us to be able to "do all the good we can!"
To see more photos from this day, click here.