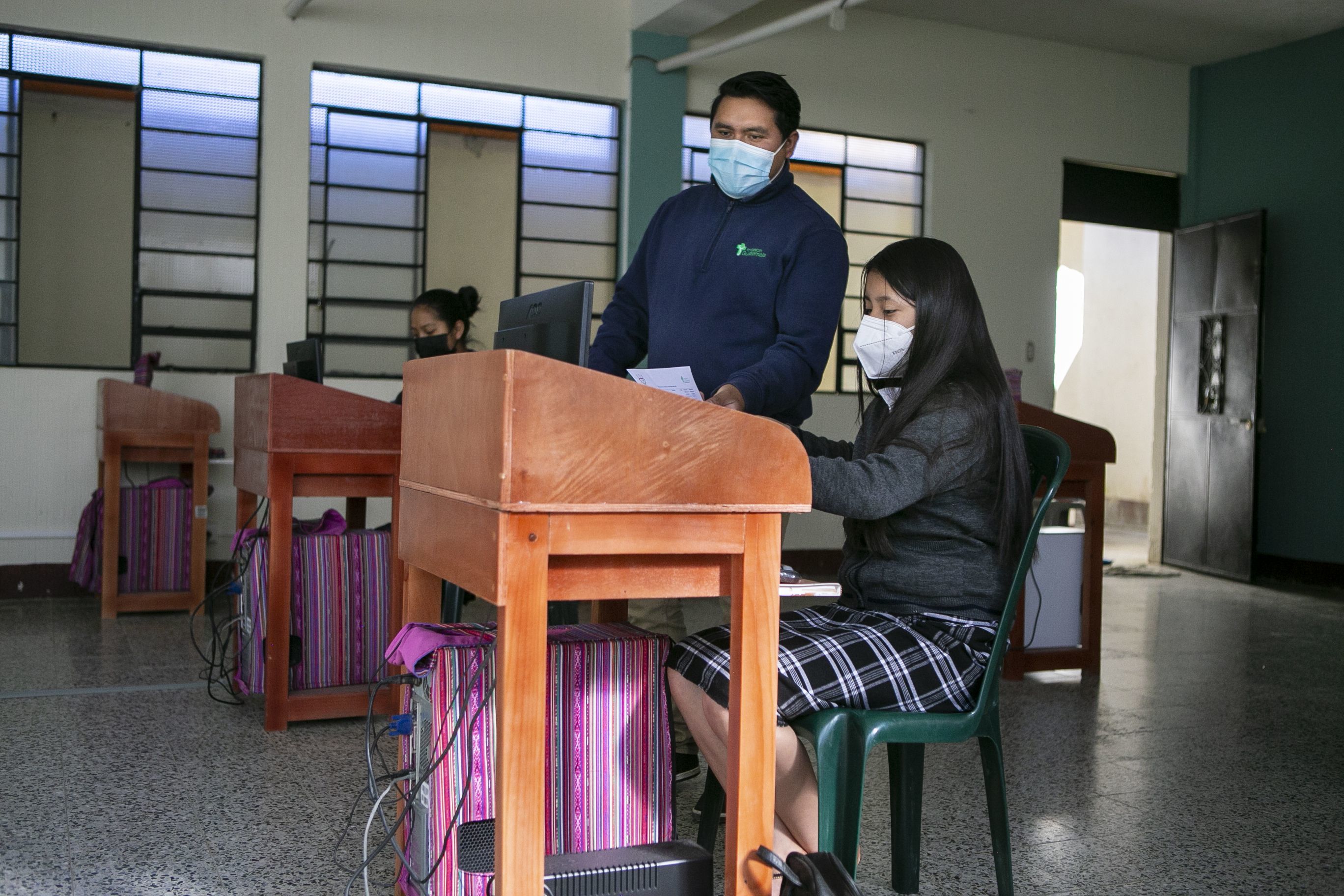 In the spring of 2015, Mission Guatemala began a partnership with INEBSAS, the public middle school in San Andrés Semetabaj, to provide computer training to the school's approximately 100 students. The Guatemalan government requires that all students in Básico (the equivalent of 7th to 9th grade) complete typing and computer classes as part of their course work. Unfortunately, however, many schools lack computer equipment and/or teachers, forcing the students to pay for these required computer classes at private institutions, some of which also lack sufficient equipment for students to be able to receive focused training on computers.

Given this great need—and Mission Guatemala's dedication to support education in the San Andrés Semetabaj area—we agreed to set up a computer lab at our clinic site in San Andrés to ensure the students had access to proper equipment and training to not only fulfill the government requirement, but also to ensure that they received quality training and education in this vital area.

After five years of providing computer classes during each school year, in March of 2020 we were forced to suspend our computer classes, as all in-person classes were stopped due to the pandemic. However, during the first months of this year, as the new school year began, the Guatemalan Ministry of Education made the decision to return to in-person classes, but dictated that only 9 students were allowed per classroom in order to allow for mandatory distancing between students. Based on these restrictions, along with the safety protocols that we knew to be necessary based on scientific guidelines and consultation with our clinic doctor, we made the decision to move the computer lab from its previous location to a larger room on the clinic property, and to redesign and renovate the space to allow for increased ventilation and separation between computer stations. We also took the opportunity to update and improve the layout of the wiring and connections for the computer stations, as well as to purchase a more powerful projector that would be more functional in the increased brightness and larger size of the new computer lab.

Unfortunately, only 3 weeks after we began to once again receive students in the computer lab, in-person classes were again suspended due to an increase of confirmed COVID-19 cases in the San Andrés area. However, during this time that students are not able to meet in person, Francisco, our computer instructor and staff technical support person, has been designing worksheets and tutorials that allow students to continue their computer education at home! Francisco has been the instructor for our computer lab since 2018, and joined our team as a full-time staff member in 2020.

We are thankful to the congregation of Methodist Temple UMC, who made this computer laboratory a reality through their support of our vocational school! And we are grateful for each and every person whose generosity makes this vital educational program possible! 
Click here to see more photos!