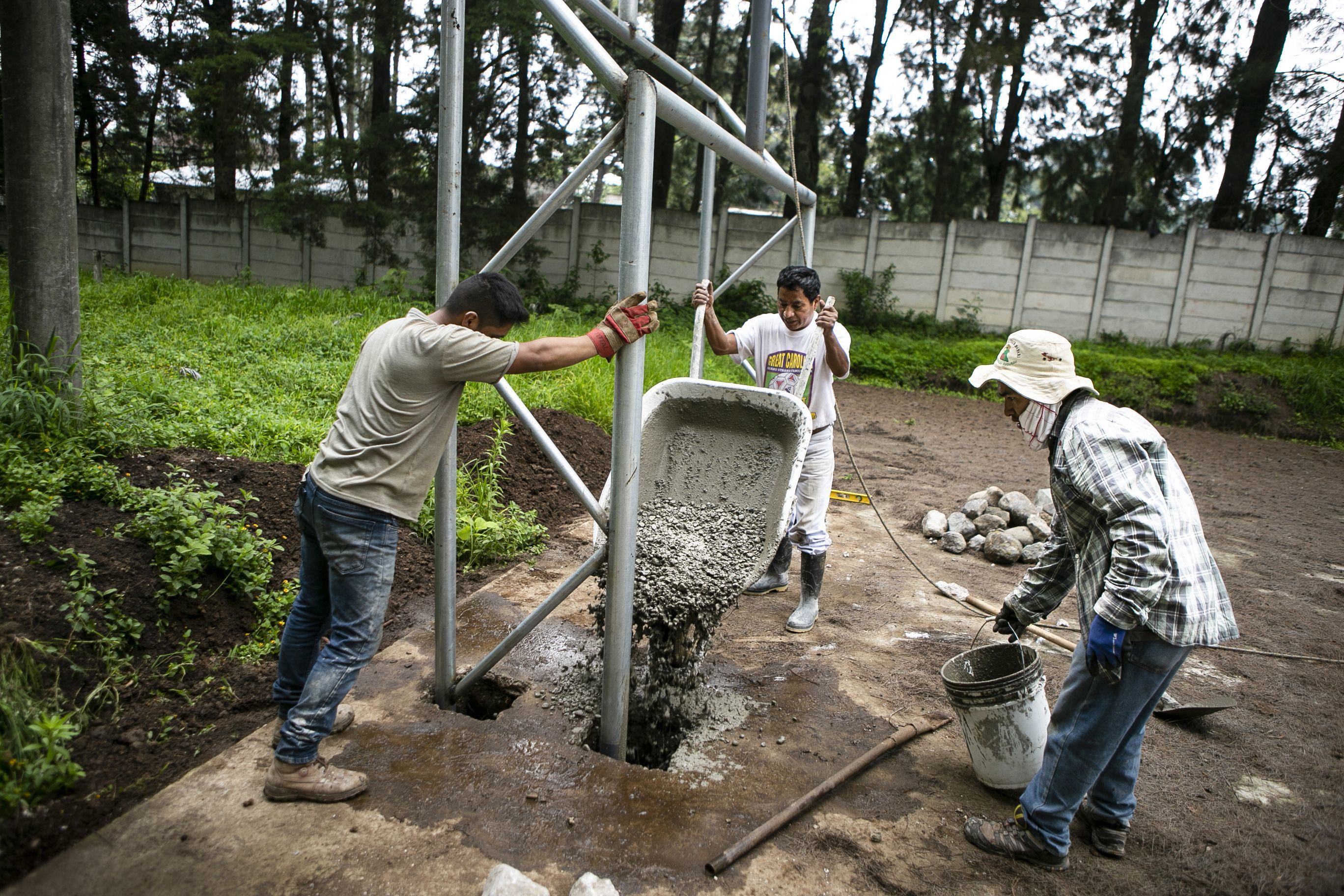 In February 2019, we broke ground on a soccer and basketball court at an all-girls boarding school located in San Andrés Semetebaj. The school, the Instituto Indigena "Nuestra Señora del Socorro" (the Indigenous Institute "Our Lady of Help"), is a Catholic school in San Andrés, with an enrollment of 102 young women in 7th through 12th grade.
The school was founded in 1992 with a vision to empower young Mayan women to achieve their educational goals and to be able to support their families and to be leaders in their communities. The school's students hail from 10 different "departamentos" or states across Guatemala, and many come from families with limited resources who would otherwise have difficulty in continuing in their studies past the 6th grade.
Many teams worked on the combination soccer/basketball court over the next year, and the project was nearing completion last Spring, right as COVID-19 brought everything to a halt. And, due to the continued impact of the pandemic and the restrictions on travel and having groups of people in close proximity, we have since been unable to welcome volunteer teams.
During this past month, however, we have begun to make new strides in completing this project! A local metalworker has been fabricating the combination basketball/soccer goalposts over the past month, and, this week, we have been installing the goalposts on the court!
We look forward to continuing to complete this project! Next up will be measuring and painting the lines for the on the court! (After a year, though, the concrete is going to need some cleaning first!)
We are grateful for all those who have supported the work of building the soccer/basketball court at the Instituto Indigena "Nuestra Señora del Socorro" school! If you would like to contribute to this work, please click here.
To see more photos from this day, click here!