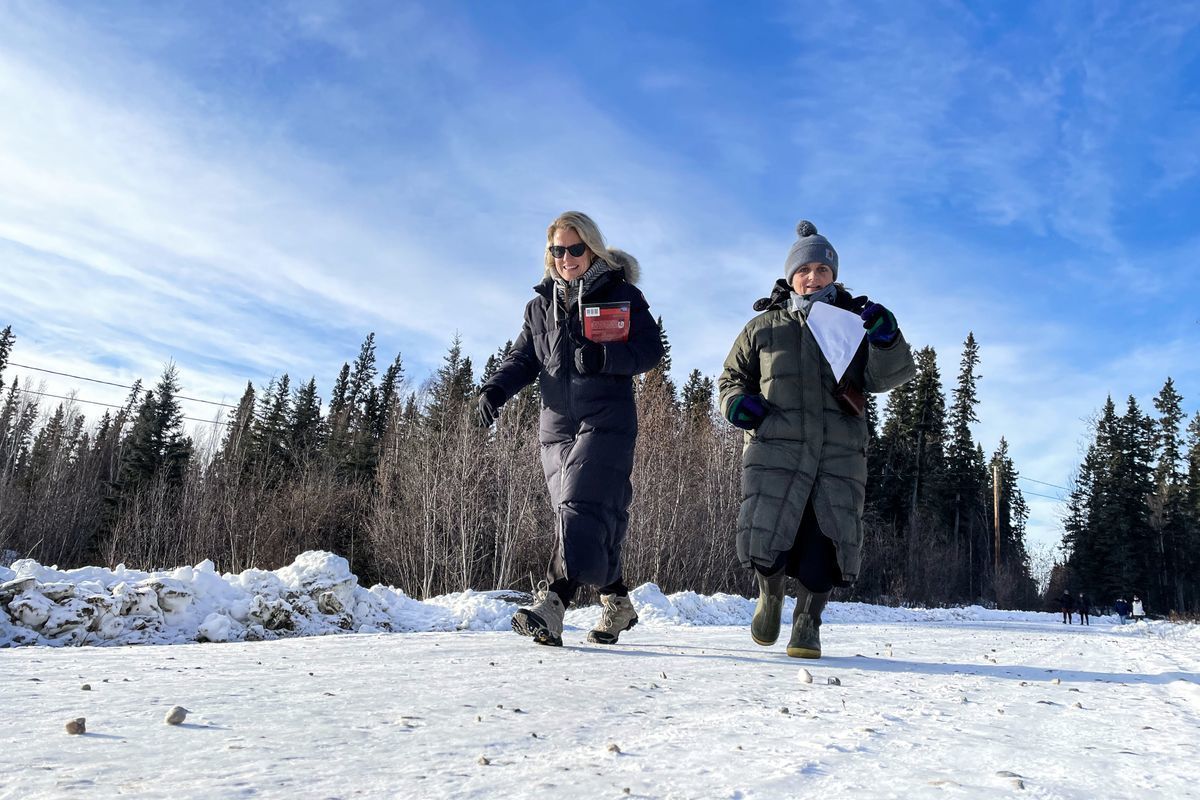 On October 17, Mission Guatemala's staff hosted a  5K "Caminata" fundraiser event to celebrate our 11th anniversary! People from around the world joined us by doing their own walks, and inviting friends and family to participate as well. It was a great opportunity to tell about our mission to love and serve our brothers and sisters in Guatemala, as well as for our staff to spend a day together as a team—as well as virtually with so many others in distant places.
Today, we would like to share more about an amazing event that took place in snowy Alaska, and which was organized by Amaris Ramírez-Jepsen, sister of our staff member Abby.
When Amaris decided to organize her own "Caminata" in support of Mission Guatemala's work, she thought that at best 20 or 30 people might show up, and that she might be able to raise a few hundred dollars. But, in the weeks before the event, as she shared Mission Guatemala's story with friends and neighbors, people began to get excited. Local businesses got involved as well, and soon Facebook notified her that she had reached her fundraising goal and asked her if she wanted to raise it. She did…only to need to raise it again soon after…and then again and again!
And, on the day of the event, despite the icy conditions and cold weather—it was 18° F/ –8° C that day—people kept showing up! At one point, Amaris counted about 60 people around her—some walking, some biking, and some even on snowshoes! She recalls that everyone was laughing, chatting and sharing in the enjoyment of the day.
For Amaris, one of the best parts of the event was listening to parents talk with their children about the reasons they were walking, of hearing them explain that this was a chance to think about others. She loved seeing the kids begin to understand it as a way for them to support those who may not have the same opportunities that we do.
And support came in all forms! Amaris told of how one lady in her community—who isn't able to walk much because of pain in her knees—decided to support the "Caminata" by making hot chocolate and homemade granola bars. So, at the end of the event, all the participants gathered together, warmed up with a hot drink, and continued to celebrate the day—and the fact that, by the time it ended, their event had raised more than $7,000 in donations!
It was truly a day to remember, and we are so grateful to Amaris and her community in Alaska for walking with us and supporting our work in Guatemala, as well as to each and every person who has joined with us in doing all the good we can together!
To see more photos from this day, click here