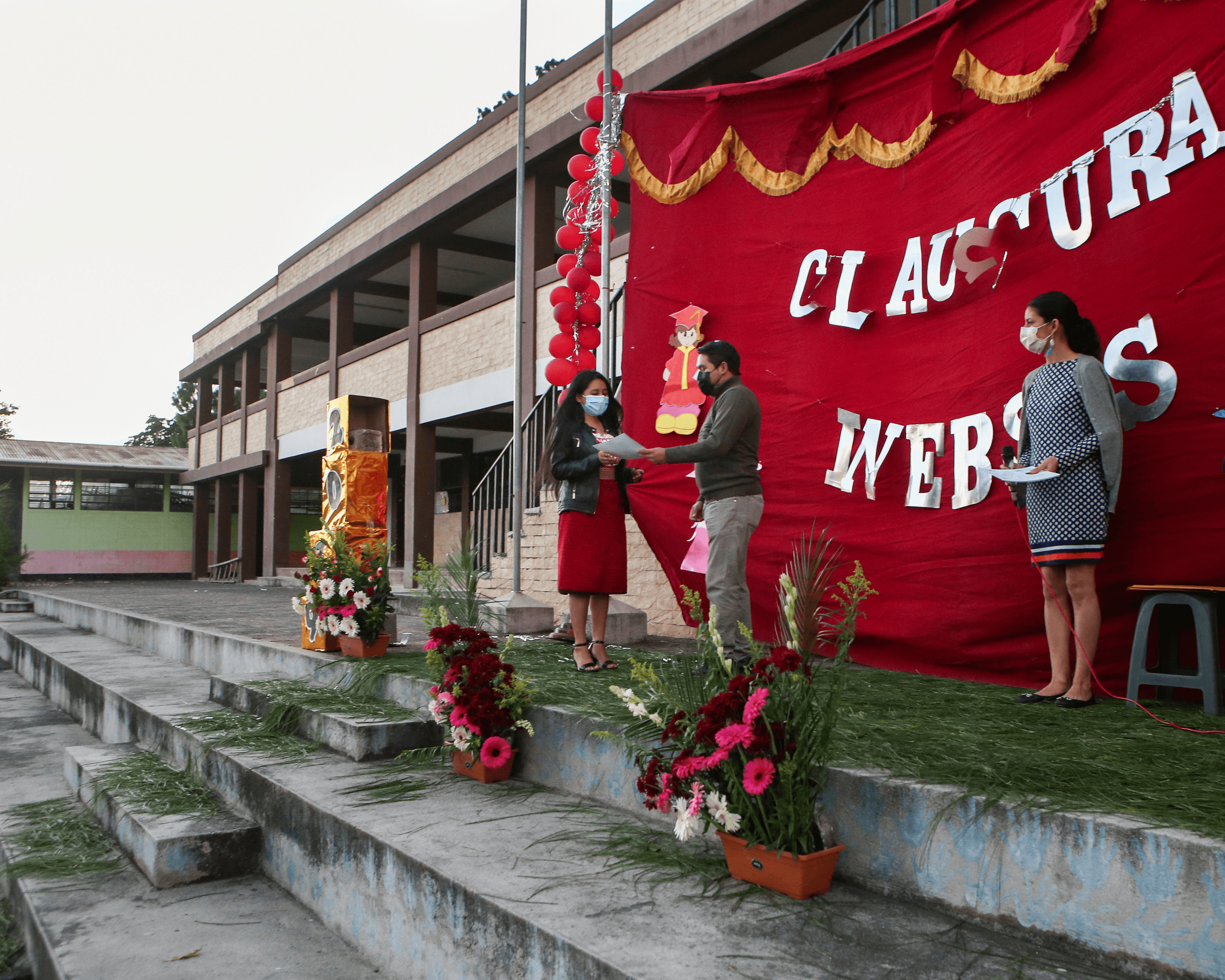 Today, we share an update with you on Mission Guatemala's computer training classes from Francisco Matzár, the course instructor and staff member of Mission Guatemala. Since 2015, Mission Guatemala has partnered with INEBSAS, the public middle school in San Andrés Semetabaj, to provide computer training each year to the school's students.
During this 2021 school year, through its vocational school program, Mission Guatemala has continued to support more than 100 students across three grades of the Instituto Nacional de Educación Básica (INEB)—the public middle school in San Andrés Semetabaj—through the Learning and Communication Technology (TAC) course. We complied with the biosafety protocols for the prevention of COVID-19, including taking into account the epidemiological traffic-light color-coding system (set by the government based on current numbers of COVID-19 cases) to determine the maximum capacity of the classroom as required by the Ministry of Education.
Due to the pandemic, it was a bit difficult—but not impossible—for the students to adapt to new study methods, as we were able to adapt a form of in-person classes. The students were organized in class groups of eight at a time, with a distance of 2.5 meters between each student. Other activities such as worksheets, problem solving, digital portfolios and projects were worked on remotely. A schedule was organized by the course teacher, for the students to hand in and to receive worksheets and learning activity guides that they could do at home.
The students learned the necessary technological skills in order to efficiently search for and use information on the web. They also mastered different computer programs as well as collaborative platforms to identify solutions to daily problems.
We are very happy because this year 33 ninth grade students graduated from the 2019-2021 class! With great dedication and effort, they achieved this educational and life goal with the support of their teachers, their parents and Mission Guatemala.
This process is accomplished every day because the computer lab has the necessary resources and equipment to teach the course. Thank you to each person, each church and congregation, and to the Mission Guatemala team who make this project possible!
To see more photos from this event, click here!