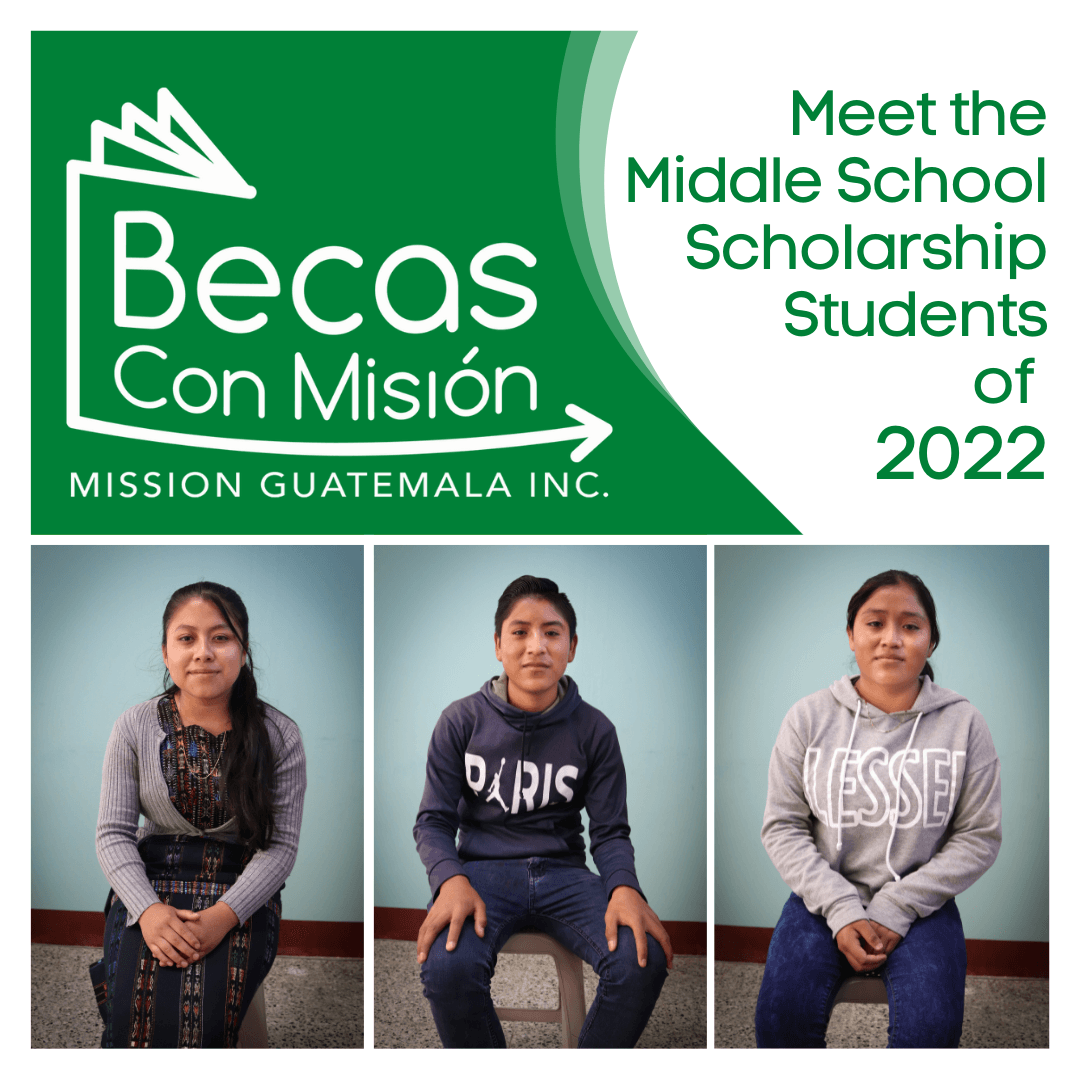 We are excited to introduce the 57 middle school students in this year's "Becas Con Misión" (Scholarships with a Mission) program! And while school is wrapping up for most students in the US, here in Guatemala the students are less than halfway through their school year, as most schools typically go from late January through November.
To help support these students as they pursue their high school diplomas, and to learn more about the scholarship program, click here.
To see photos of all of the students, click here!