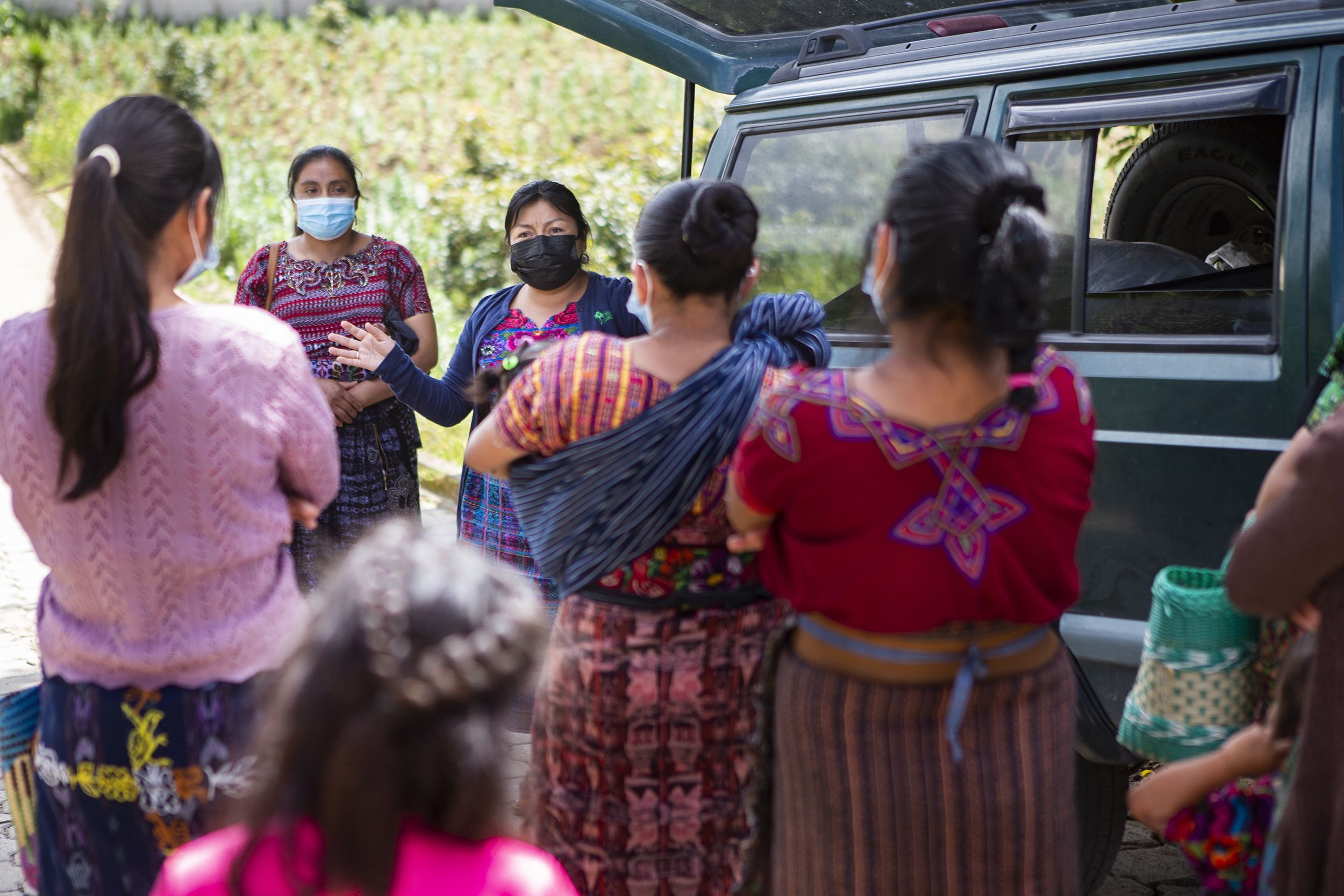 Each day, Mission Guatemala's "Niños Chispudos" (Kids with a Spark) early childhood nutrition program provides nutritional support to young children during their critical first years of growth and development! Marily Matzar, Mission Guatemala's Community Outreach Supervisor, provides an update from this vital program:


In Mission Guatemala's "Niños Chispudos" program we currently have 145 children between the ages of 6 months and 6 years of age. The children come from 6 different communities (Caliaj, Panimache V Bajo, Tocache, Choquec, Xejuyu II and Chuiya), in addition to a group of children who are referred from the clinic by Dr. Lidia.

This year, we are giving out the Chispuditos "atol" as we normally have in the past, and we have also been spending additional time with each of the mothers in order to raise awareness of the importance of healthy eating and to help them break bad eating habits, as well as to learn more about how to utilize the natural resources that they have at home and in their community.
Through the "Niños Chispudos" program, and as a direct result of the community clinics we did last year as part of the program, we have also identified 2 children with serious health problems, one of whom is suffering from severe malnutrition and one who has been diagnosed with congenital hypothyroidism. Both children have been provided continued medical treatment, not only from our clinic doctor, but also with outside pediatric specialists, as well. Also, given the vital role that we know that access to a healthy and nutritious diet will play in the recovery and growth of these children, we have been providing them with a quantity of fruits and vegetables from the local market each week, as well as training in new recipes and forms of food preparation for their children. We even created a recipe book for them that included pictures of each step of the food preparation!
As we look to the future of the "Niños Chispudos" program, our goal is to continue to expand the collaboration between Mission Guatemala's clinic and the nutrition program, in order to better support the families and to be able to provide specialized medical attention to the children who are in need of it.
If you would like to support the work of this vital program, we invite you to click here!
To see more photos from this day, click here!