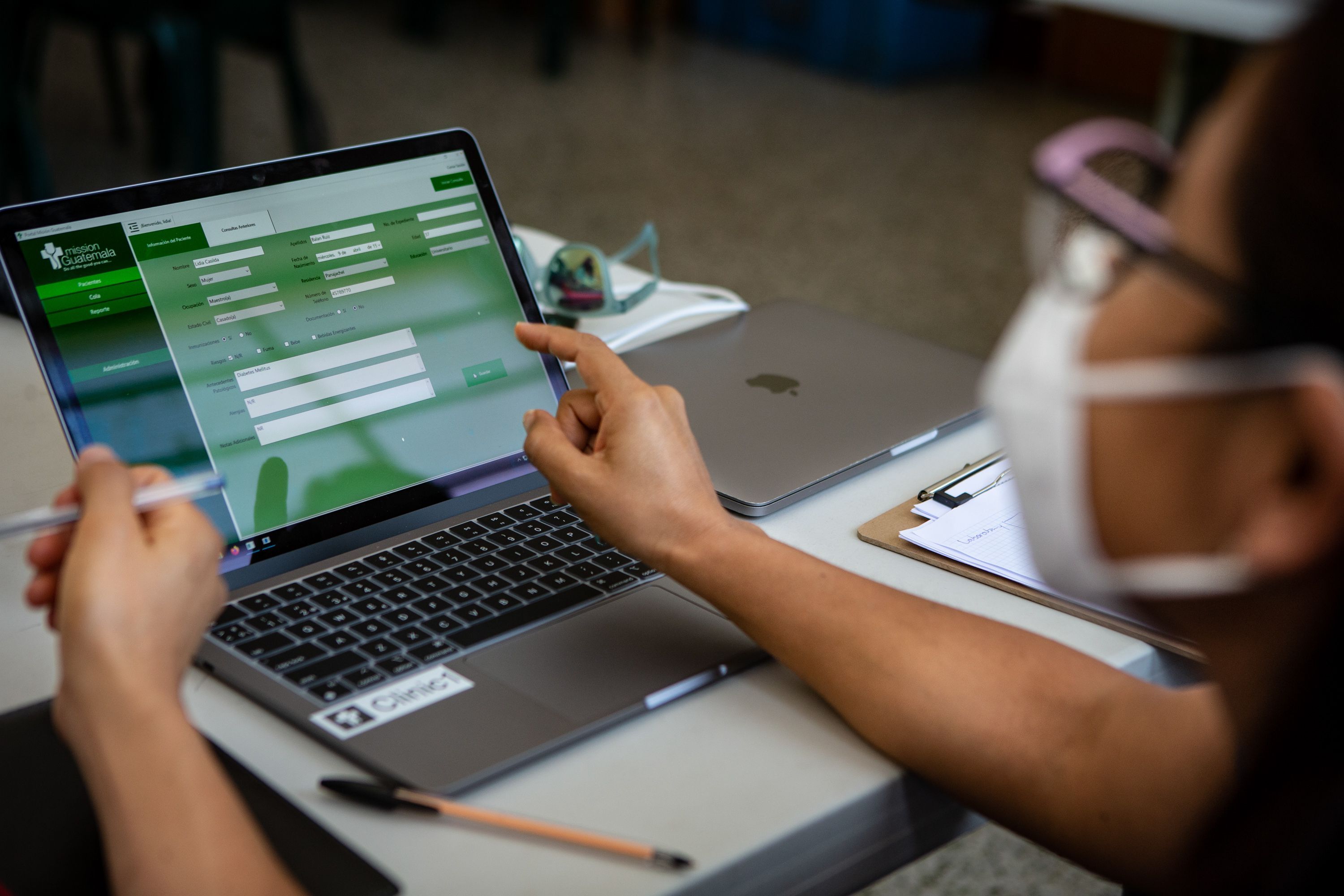 When Mission Guatemala's clinic first opened in November of 2010, not only was the doctor's office just two curtains hung across a corner the room, but our filing system for patient records was just a simple wooden box where we placed the half sheets of card stock on which were written the patient's name and the doctor's notes from their consultation.
As word of the clinic spread, it didn't take long for the wooden box to be insufficient to hold all of the records, so we added a set of two file drawers in order to expand our filing space. But within a few years, we found ourselves needing an even larger shelving system to hold the files for all the patients who were being served by the medical staff in our clinic.
Throughout the years, as those shelves have filled with more than 10,500 patient records, we often talked about how wonderful it would be to be able to have an electronic filing system for our files. However, in looking at several possible options, we found that such database systems were either far outside our budget or were built around US medical systems that focused heavily on billing and insurance applications—which we did not need.
And then, in 2019, we received a glimmer of hope that our long-time dream of an electronic database system could become a reality, thanks to the incredible faculty, staff and students at Baldwin Wallace University in Berea, Ohio. Through the expertise of computer science professors Dr. Rachelle Hippler, coordinator of the software engineering major at BW, and Ken Atchinson, who oversees the cybersecurity analyst program, along with groups of students majoring in software engineering working on the project as part of year-long senior capstone project, the brand-new electronic database program for the clinic began to take shape!
After various previous planned trips by the BW professors and students to Guatemala were canceled due to the COVID-19 pandemic, we were overjoyed to finally be able to welcome a group from the university here in person earlier this year, and we were blown away to see firsthand the incredible software that they have designed! There is no doubt that this database software will have a deep and lasting impact on the ability of our medical staff to better serve patients in the years to come.
We are deeply grateful for our partnership with Baldwin Wallace University, and especially for the incredible work of the computer science department to provide our clinic with such a cutting-edge digital records system. We are also so very thankful for the computer equipment that was donated to facilitate the use of the database system and for the training that they provided to our staff, as well as for the computer science workshops that the BW team provided to students from Mission Guatemala's "Becas Con Misión" scholarship program, as well as to students from the local "Instituto Indígena Nuestra Señora de Socorro" school in San Andrés Semetabaj.
¡Muchas gracias!