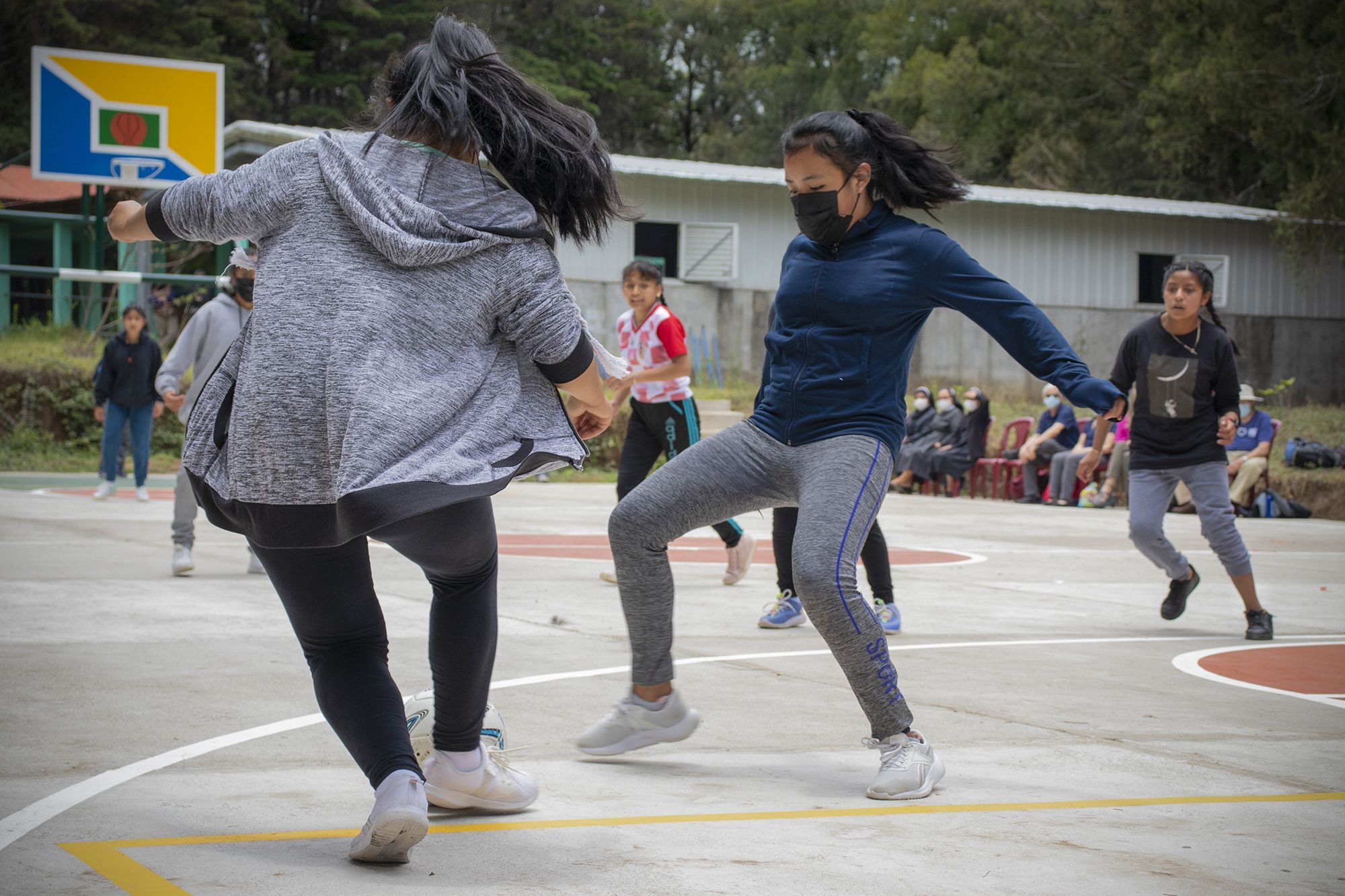 We are excited today to share photos from the grand opening of the soccer and basketball court at the Instituto Indigena "Nuestra Señora del Socorro" (the Indigenous Institute "Our Lady of Help"), an all-girls boarding school located in San Andrés Semetebaj! In February 2019 we broke ground on the project, however, after we were unable to receive volunteer teams due to COVID-19, the project was temporarily paused. But this year, now that we are once again able to receive volunteer teams, at long last the project is completed!
The day's activities began with the Guatemalan national anthem and the pledge of allegiance, followed by words of gratitude and thanks from the director and staff of the school to each of the volunteers and supporters of Mission Guatemala whose hard work and generosity helped make this project a reality. Then the celebration moved outside to the court! There, activities included a blessing for the space, along with a cheer routine presented by a group of the students—and then it was time to put the court to the test! After some opening ceremonial goal kicks and free throws, the students split into teams for some friendly competition.
In addition to being able to celebrate the day alongside students and faculty from the school, we were also excited to be joined by a team of volunteers from Meridian Street United Methodist Church in Indianapolis, Indiana. In addition to working with us on other projects during the week, the team had also helped to touch up the last bits of painting on the court! After two long years of delay, it was truly wonderful to be able to be together to celebrate the completion of this project!
The Instituto Indigena "Nuestra Señora del Socorro" was founded in 1992 with a vision to empower young Mayan women from across Guatemala to achieve their educational goals and to be able to support their families and to be leaders in their communities. We are thankful to have had this opportunity to support them in this mission through the gift of this soccer and basketball court, and we are grateful to each person who made this project possible!
To be a part of Mission Guatemala's story through your support of projects like this, click here!
To see more photos from this day, click here!