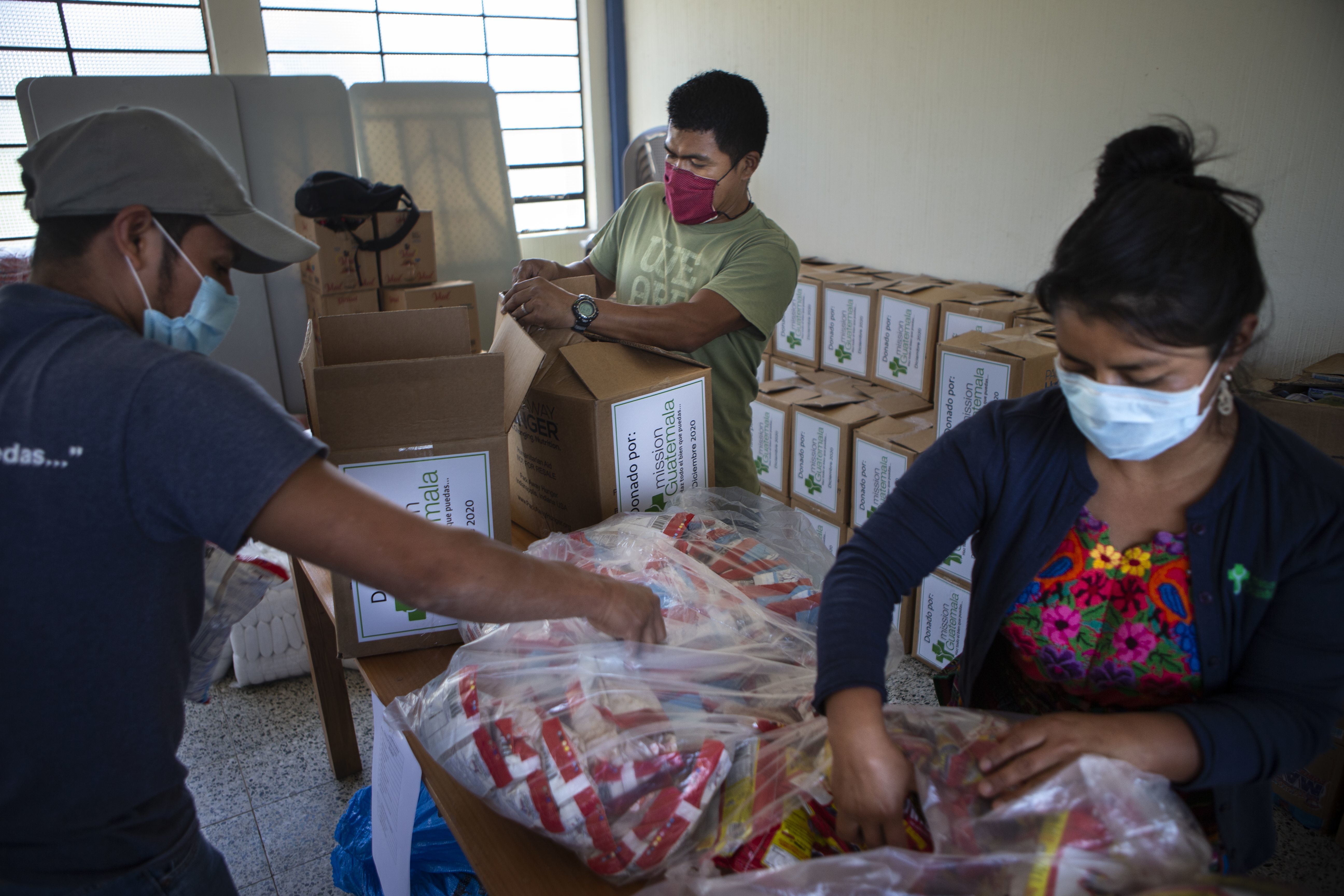 Over the past week, our staff has once again delivered food boxes to families who are part of our "Niños Chispudos" (Kids With A Spark) early childhood nutrition program and our "Becas Con Misión" (Scholarships with a Mission) scholarship program!
For the second time this year, our staff packed 186 boxes of food supplies, containing a variety of food items such as oats, eggs, oil and pasta. The boxes were also accompanied by a bag of cleaning and hygiene supplies, including a gallon of hand soap for each family!
Today, we are excited to share with you pictures from the past week, as we delivered these boxes to families from 15 different communities across the San Andrés area!
Since the pandemic began, we have heard from many families about the even greater difficulties that they are encountering in being able to provide the basic necessities for their families. The delivery of these boxes of food and hygiene items have been a way that we have been able to continue supporting these families who are part of our "Niños Chispudos" and "Becas Con Misión" programs during this uncertain time, while still keeping the safety of the communities and our staff at the forefront.
Many of the families expressed their deep gratitude, not only for the food boxes, but also for each one whose generosity makes Mission Guatemala's work to love and support our brothers and sisters here in Guatemala continue during this unprecedented time! To find out more, and to donate, please click here to give today!
To view more photo from the distributions, click here!